What are the next steps in going from a linear to a circular economy? On January 15 the Swedish Chamber of Commerce, the Finnish Dutch Chamber of Commerce, the Norwegian Dutch Chamber of Commerce and the Danish Dutch Business Club together with the Nordic Embassies and the European Commission started 2019 by inviting you to an inspiring cross-border Circular Economy Summit. We presented an insight into the latest news from the EU on the Road to Circular Economy and shared the ambitious targets of the Netherlands and the Nordic countries. Global and local companies will be present to present and share experiences on their rapid journey from linear to circular.
The transition towards a circular economy is key to the quality of life, a sustainable world and provides huge economic opportunities. Circular Economy is today on the agenda of the EU as well as for most governments, companies, and organizations. A circular economy is a necessity to meet the global demands to generate more value from available resources, to combat climate change and to reduce and start reusing waste.
The organization partners of the Nordic Circular Economy Summit 2019 were happy to welcome an amazing speakers line up with more than 15 key speakers together with almost 300 people in the audience. A great mix of Nordic and Dutch businesses as well as NGOs and governmental institutions from all over the world gathered to discuss these topics and gave good examples of what has been done, but above all what still needs to be done to achieve a more circular future. The conference was co-hosted by the 4 Nordic Embassies, the 4 Nordic Chambers of Commerce and the EU Commission. A great example of Nordic collaboration to address one of the most important questions of this time: How to move from a linear to a circular economy?
We hope the Nordic Circular Economy will lead to lots of new connections and collaborations as well as inspire all participants to take further steps and lead the way from linear to circular.
Thanks to everyone who participated and for contributing to making Nordic Circular Economy Summit 2019 to a great success.
#NordicEconomySummit2019
For more information and event photos, welcome to visit:
Swedish Chamber of Commerce: https://swedishchamber.nl/news/circular-economy-summit-in-january-2019/
NordicTalks: https://nordictalks.org/circular-economy-summit/
Program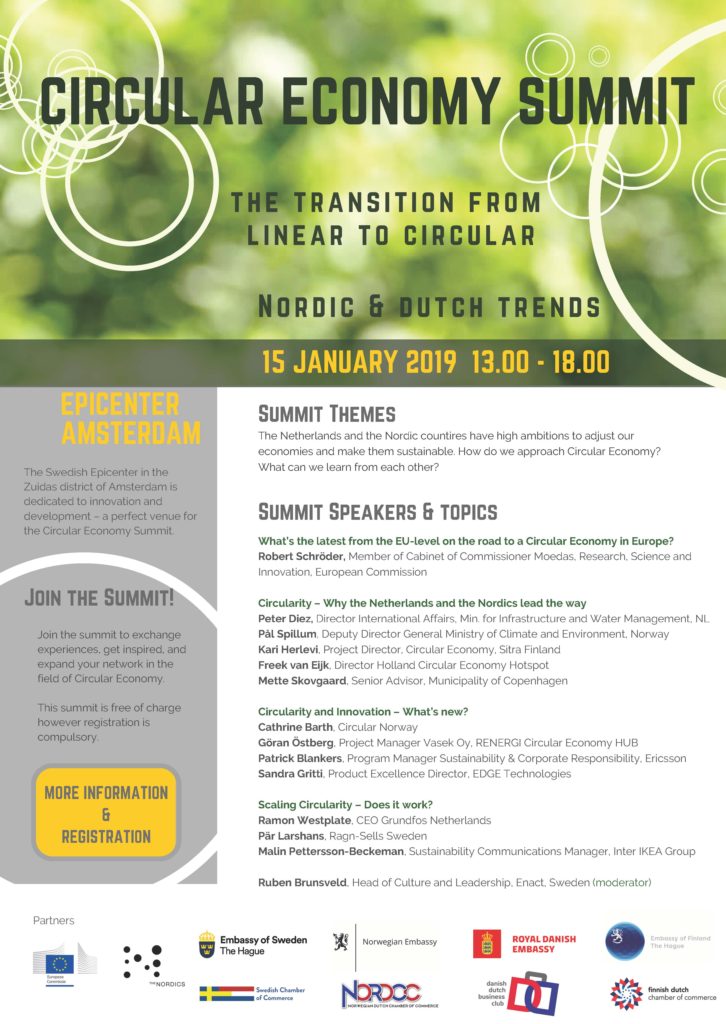 12.45 Coffee and registration
13.15 Welcome and Introduction – Ruben Brunsveld
13.25 Introductory words by the Nordic Ambassadors
13.35 What's the latest from the EU-level on the road to a Circular Economy in Europe?
Inteview with Robert Schröder, EU-Commission
13.55 Circularity – Why the Netherlands and the Nordics lead the way
Peter Diez, Director International Affairs, Dutch Ministry of Infrastructure & Water Management
Pål Spillum, Dep Director General, Ministry of Climate and Environment, Norway
Kari Herlevi, Project Director, Circular Economy, Sitra Finland
Freek van Eijk, Director of Holland Circular Hotspot
Mette Skovgaard, Senior Advisor, Municipality of Copenhagen
14.35 Circularity and Innovation – What's new?
Cathrine Barth, Co-Founder, Circular Norway
Göran Östberg, Project Manager Vasek Oy, RENERGI Circular Economy HUB
Patrick Blankers, Program Manager Sustainability & Corporate Responsibility (Europe), Ericsson
Sandra Gritti, Product Excellence Director, Edge Technology
15.15 Coffee Break

15.40 Scaling Circularity – Does it work?
Ramon Westplate, CEO, Grundfos Netherlands
Malin Pettersson-Beckeman, Sustainability Communications Manager, Inter IKEA Group
Pär Larshans, Chief Responsibility Public Affairs Officer, Ragn-Sells
16.15 Q&A, Wrap up and conclusions
17.00 Networking Drinks
18.00 End of Event
Venue
Epicenter Amsterdam
Fred. Roeskestraat 115
1076 EE Amsterdam

Participation Fee
Free of charge. Registration, however, is compulsory. Register via swedishchamber.nl, fdcc.eu, ddbc.nl, nordcc.nl
Moderator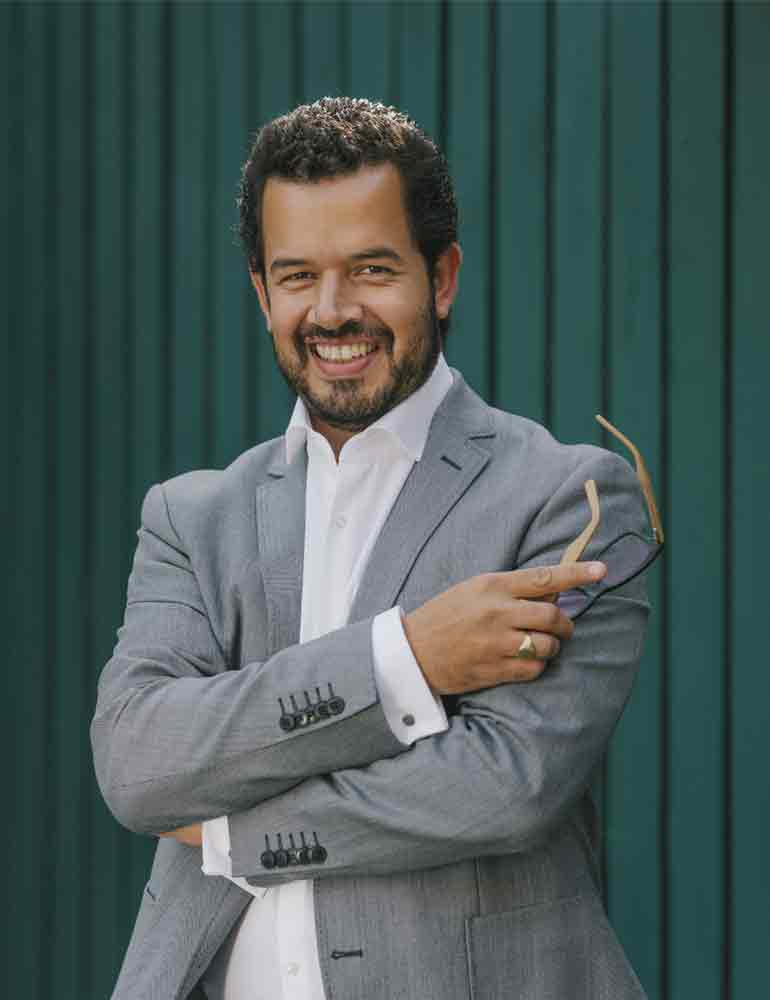 Ruben Brunsveld, Head of People and Culture at Enact Sustainable Strategies Group
Ruben has worked as senior advisor at Enact since 2013. He has a passion for the triangle of leadership, communication and sustainability. His focus is on responsible and values-based leadership with an emphasis on diversity, inclusion and ethical business. He has trained hundreds of high-level private sector executives from Sweden, Russia, the Baltic States, Poland, China, India, Indonesia, Rwanda, Kenya, Tanzania and many other countries in sustainable business and responsible leadership.
He is a very experienced process leader, moderator and speaker as well as a highly valued trainer for the public sector. His list of clients for training seminars in public speaking and international negotiations include inter alia the Ministries of Foreign Affairs in Sweden, Poland and Iceland as well as many governmental agencies, high-level executives and TEDx events.
Ruben has a background as a human rights specialist and diplomat for the Dutch government, working for the Ministry of the Interior and the Dutch Permanent Representation to the EU in Brussels. Before working at Enact founded the Stockholm Institute for Public Speaking.
Speakers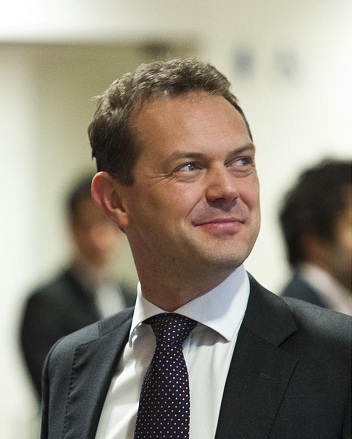 Robert Schröder, Member of Cabinet European Commission
Robert Schröder is Member of the Cabinet of Commissioner Moedas for Research, Science and Innovation. Within the Cabinet, he is responsible for Environment, Climate Action, Energy and Agriculture, as well as regulatory innovation, programming of Horizon 2020 and synergies with the Structural Funds. Before Joining the Cabinet, Robert worked in the European Commission in DG Research and Innovation and in DG Environment. Before joining the European Commission, Robert represented the Dutch water sector in Brussels and worked in the European Parliament as policy advisor.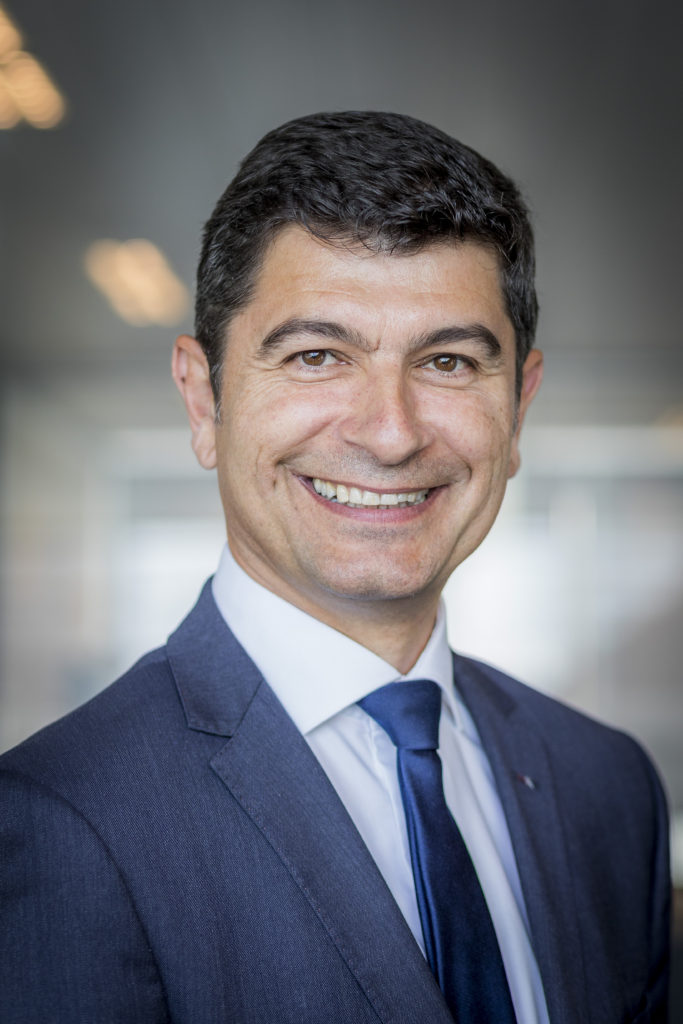 Peter Diez, Director International Affairs, Dutch Ministry of Infrastructure & Water Management
Peter's portfolio covers the full range of international policies within the ministry. Besides environmental policies, the mandate of the ministry encompasses all water and transport issues. Peter's directorate is fully engaged in the international activities to promote the major transitions relevant to the ministry: circular economy, climate adaptation and sustainable mobility.
Peter has over 27 years experience as government official in various ministries, with the international dimension as the common thread.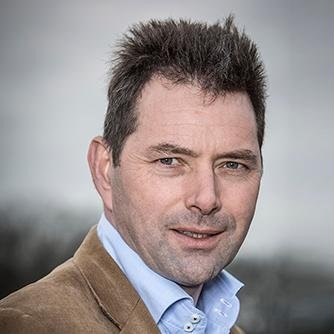 Freek van Eijk, Director Holland Circular Hotspot
Freek van Eijk is Director of Holland Circular Hotspot. The Holland Circular Hotspot (HCH) Foundation is a public-private initiative, that wants to make Circular Economy happen by sharing knowledge and innovation and stimulate international partnerships by connecting governments, knowledge institutions and businesses. HCH creates and strengthen Circular Economy export and investment opportunities and at the same time accelerates societal goals like the Paris Climate objectives and SDG's. He is one of the more senior Dutch experts in the field of Waste Management and Circular Economy (CE). He is an author, moderator, lecturer and trade mission leader in the field of CE, waste management and sustainable cities. He trained UNIDO in Vienna and lectures at the LUISS Master Programme in Rome on Circular Economy. He also serves as Managing Director of Acceleratio and as an Advisory Board Member of the World Biogas Association. Previously, he served for over a decade as Director of strategy and PA at multinational SUEZ and served as a board member at the Dutch Waste Management Association and the Society and Enterprise Foundation (SMO). He is and MSc. Eng. (Delft University of Technology)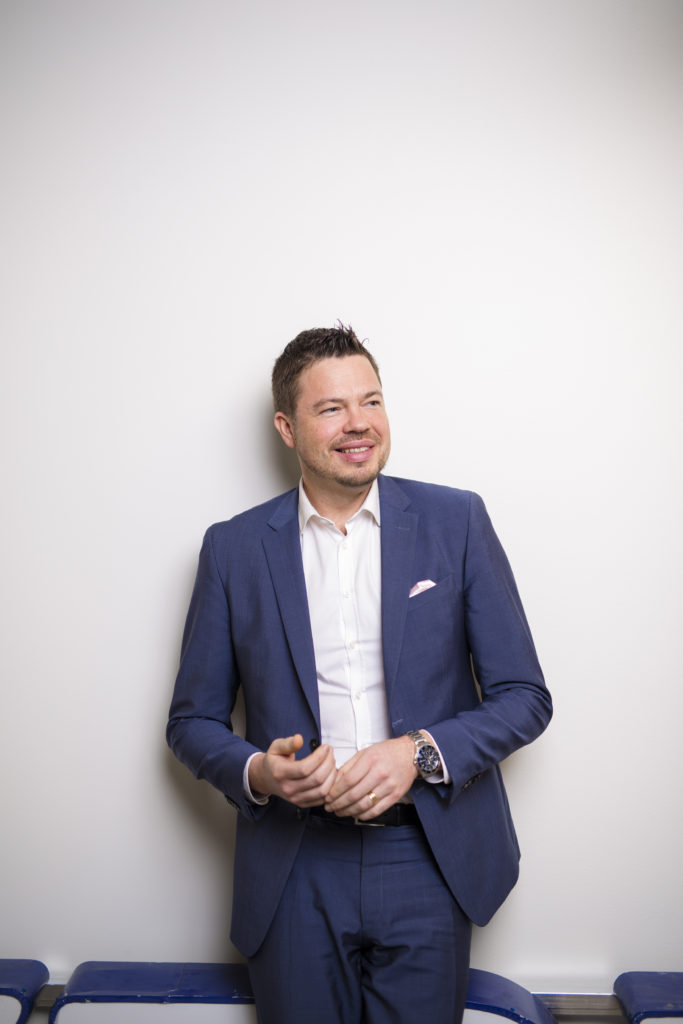 Kari Herlevi, Project Director, Circular Economy, The Finnish Innovation Fund Sitra
Kari Herlevi is a versatile multi-talent in the field of circular economy. He is currently leading the circular economy area at Sitra, the Finnish Innovation Fund. Previously responsible for the Resource-efficient economy area in Tekes, the Finnish Funding Agency forInnovation, he managed the Green Growth – Towards a sustainable future-programme, which aimed to identify potential new growth areas for the sustainable economy business. Previously Kari led the Vigo accelerator programme at Tekes and supported Tekes management. Kari has also worked in the Tekes Silicon Valley office for a few years and his special interests are circular economy, fast growing cleantech firms and developing countries likeBRIC.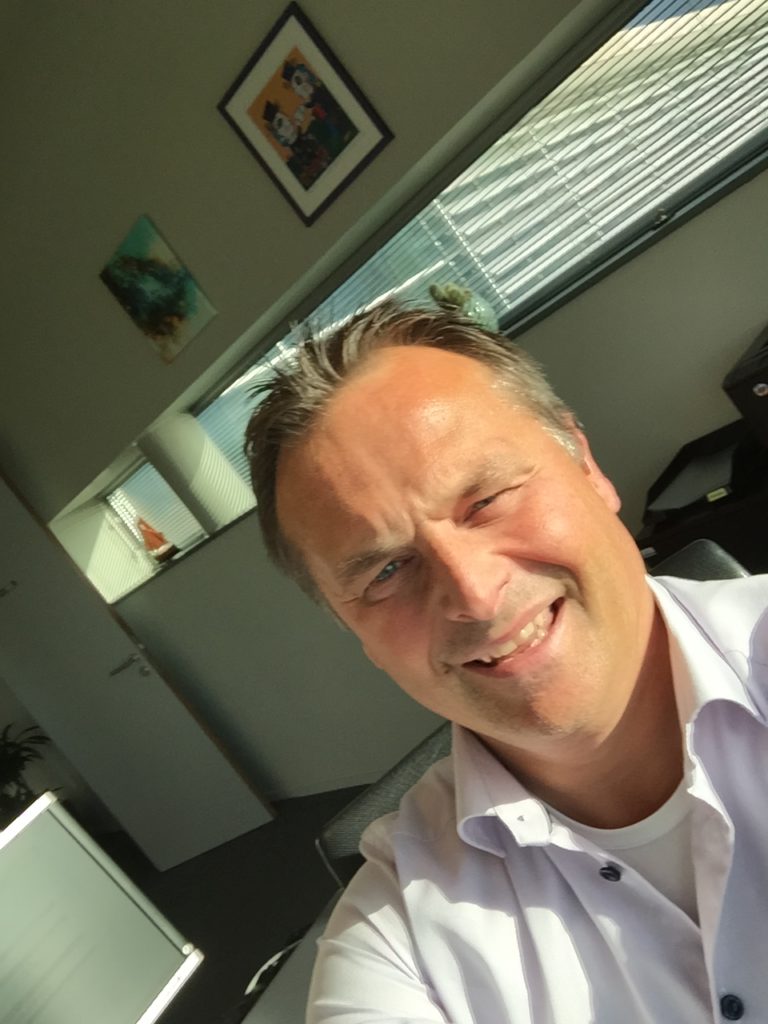 Ramon Westplate, General Manager at GRUNDFOS Nederland B.V.
Hands-on experienced executive with proven track record to develop businesses and build effective market entry strategies in Europe and Asia. Highly focused on results and able to deliver through the creation of lean organizations that are inspired by the clear and effective route towards operational excellence and robust top line growth. Has the ability to activate people in an enthusiastic way at all levels in an organization to contribute and build business in a highly efficient and no-nonsense manner. Ramon Westplate has almost 15 years executive experience including 10 years of full P&L responsibility in (listed) international companies.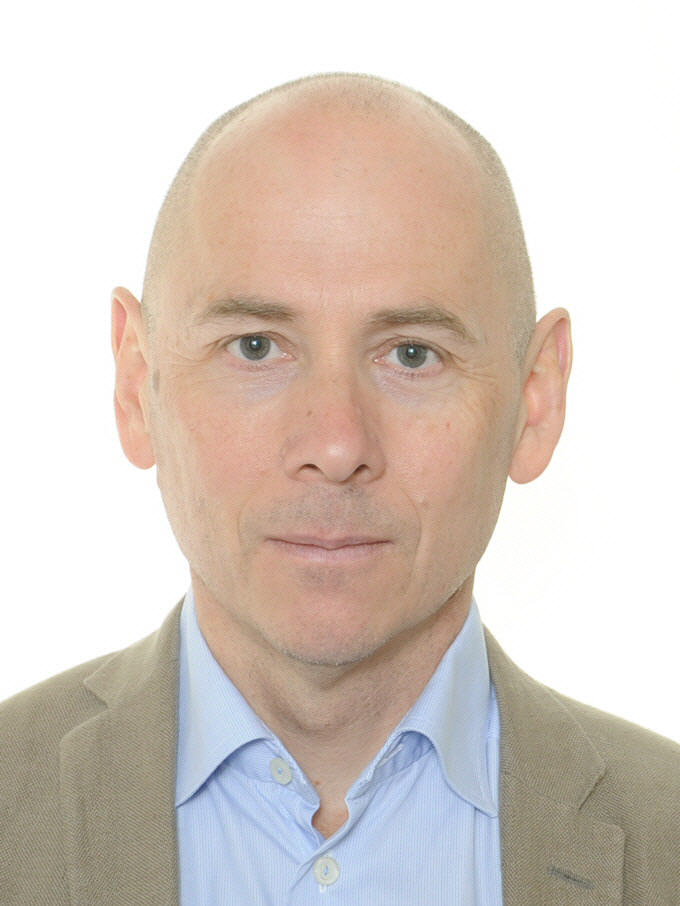 Pål Spillum, Deputy Director General Ministry of Climate and Environment, Norway
Pål Spillum is the Deputy Director General Ministry of Climate and Environment, the Ministry has a particular responsibility for carrying out the environmental policies of the Norwegian Government.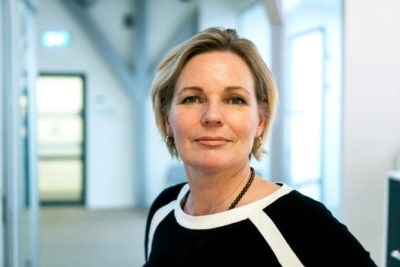 Cathrine Barth, Circular Norway
Cathrine Barth is a Co-Founder and Head of Strategy at Circular Norway. Cathrine is passionate about circular economy and innovation. Through her passion, she has co-founded Circular Norway, an organization that wishes to accelerate the transition from linear to a circular economy by bringing politicians, industry, and innovation together. Cathrine has an executive master of management in green growth and sustainable business modeling from BI. She has several years of corporate background and years of experience as an advisor for innovation, design, and communication.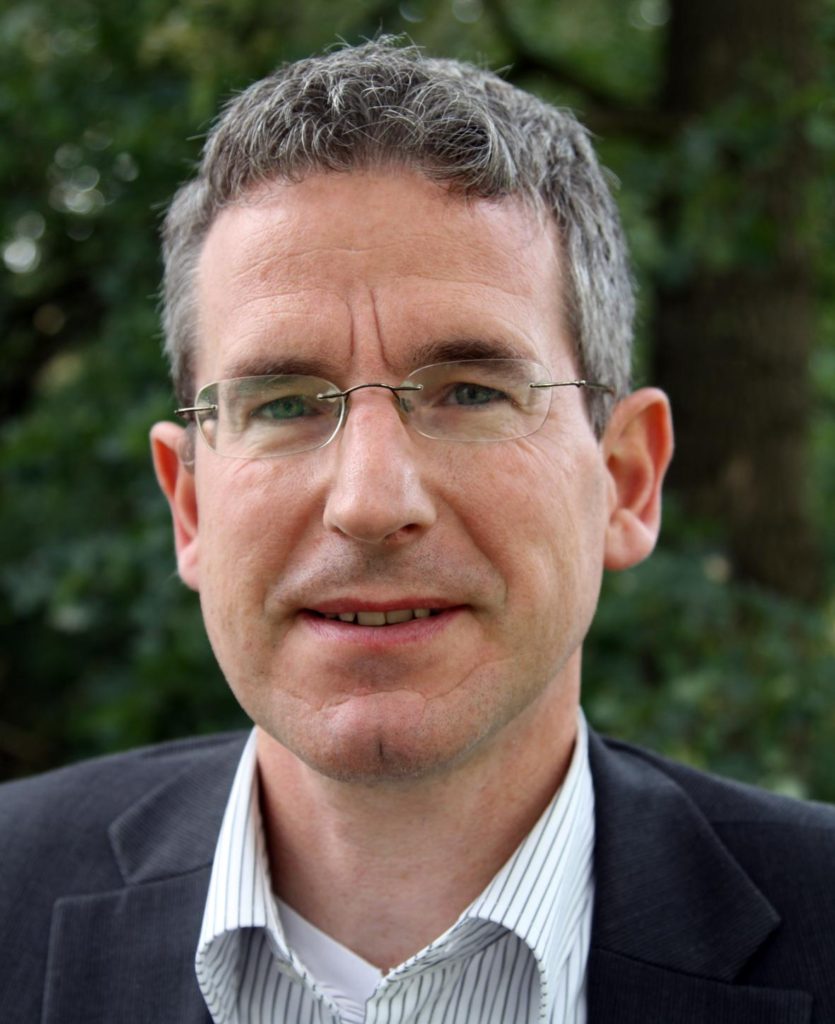 Patrick Blankers
Patrick Blankers (born 1964) is Program Manager for Sustainability at Ericsson, for Europe. In this role, he drives sustainability initiatives across the region and works with external and internal stakeholders. He is engaged in several initiatives that are related to the UN Sustainable Development Goals, including energy efficiency and circular economy. During his 22 years at Ericsson, Patrick has fulfilled various roles in strategy, regulatory affairs, line management, and technology. Prior to that, Patrick worked 7 years at Dutch operator KPN as a researcher and project manager. Patrick has a Master degree of the Technical University of Eindhoven, Electronic Engineering.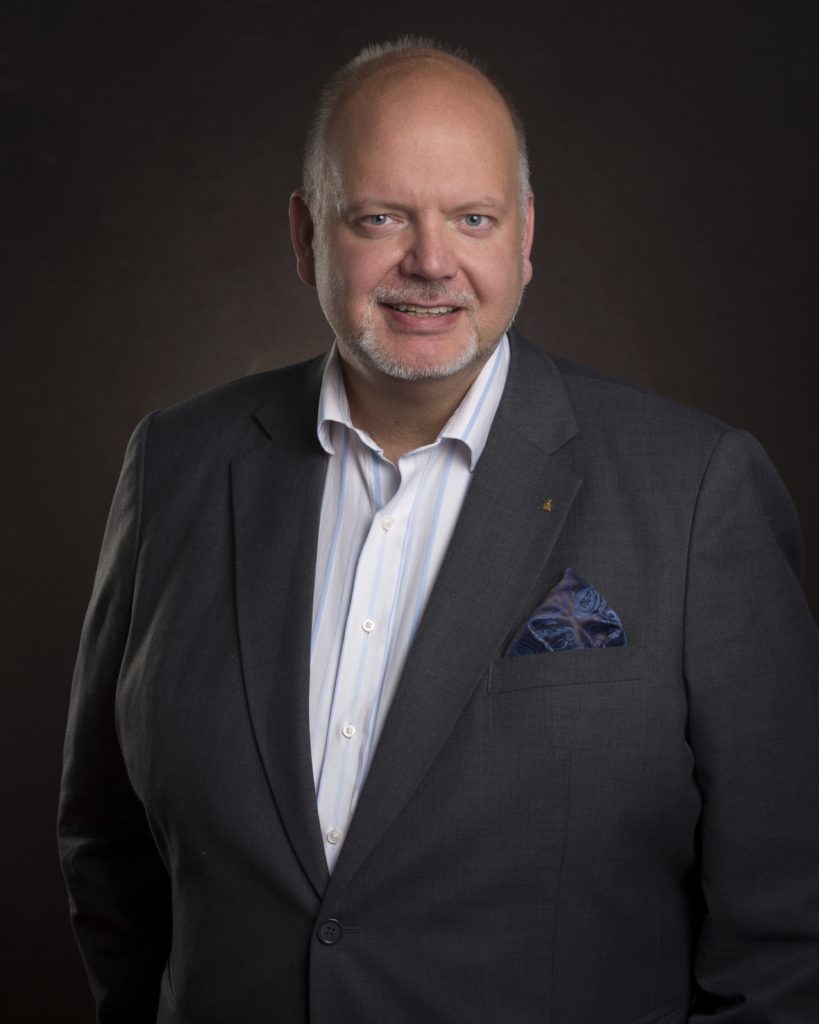 Pär Larshans, Chief Responsibility Public Affairs Officer, Ragn-Sells
Head of Sustainability & Public Affairs at Ragn-Sells, family owned since1881, operating in 4 countries with recycling but with potential for a world market for reversed chemical engineering with circular raw material extraction from sludge. On the 17th of July 2018, Ragn-Sells circular phosphorus contribution to society was honored to be one of 4 business examples for innovation and leadership for the SDG´s at the High-Level Political Forum at UN in New York.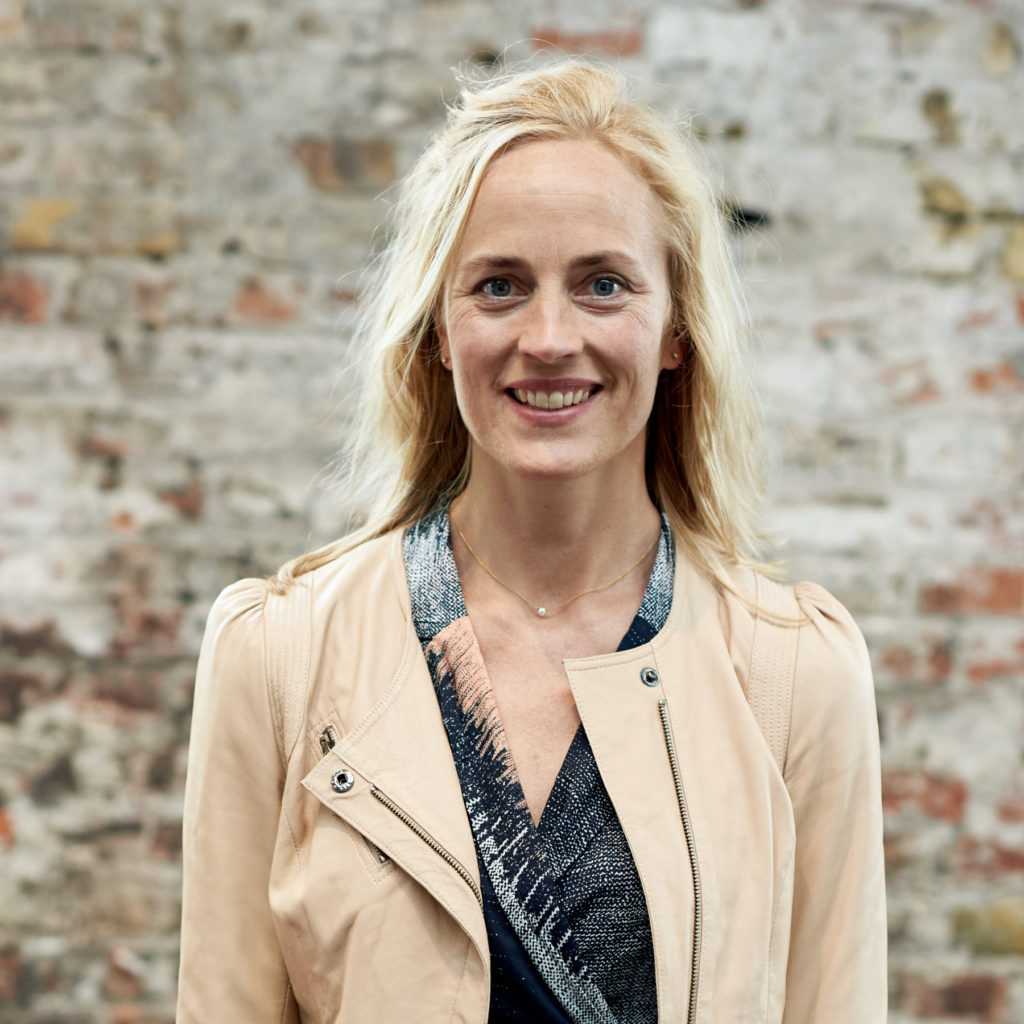 Malin Pettersson-Beckeman, Sustainability Communications Manager, Inter IKEA Group
Malin Pettersson-Beckeman is sustainability communications manager at Inter IKEA Group, the owner of the IKEA brand and worldwide IKEA franchisor. In her role, she leads the communication connected to the IKEA sustainability strategy "People and Planet Positive" – engaging stakeholders across the value chain. The strategy includes transforming IKEA into a circular business, becoming climate positive, creating a fair and equal society and enabling healthy and sustainable living. Malin is passionate about bringing people together in unexpected ways to innovate and find solutions to our sustainability challenges.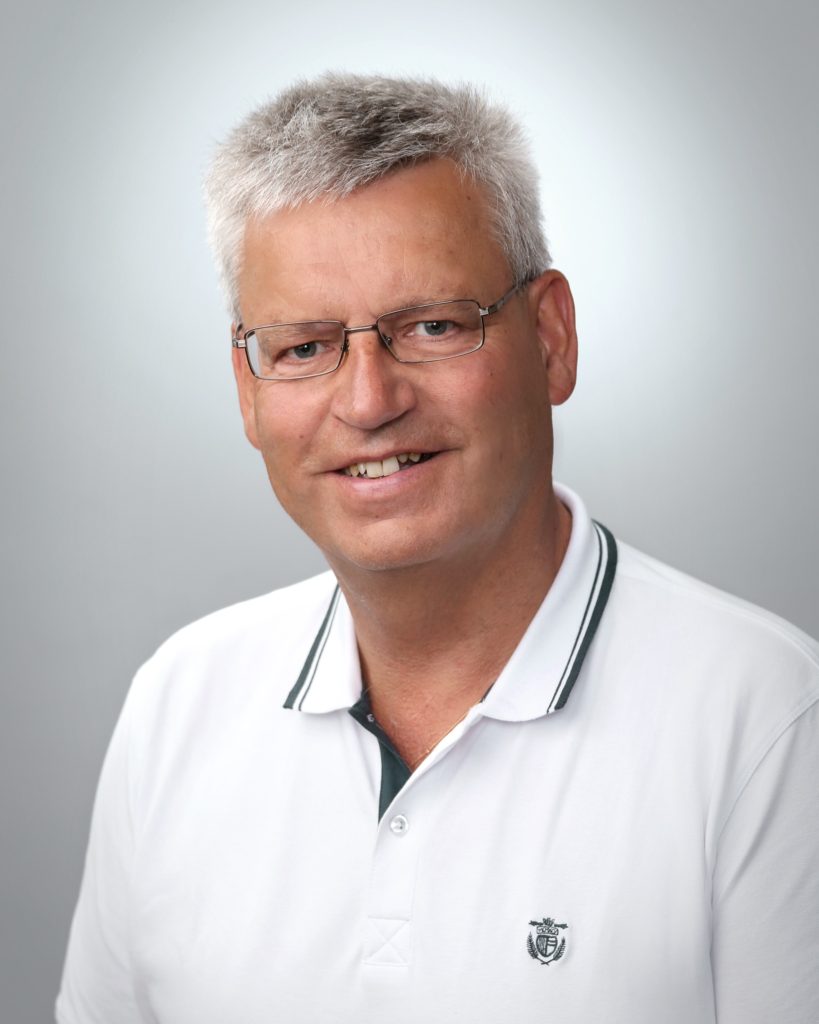 Göran Östberg, Vasek Oy, RENERGI Circular Economy HUB, Project Manager
Göran Östberg is project manager at Vaasa Region Development Company and leader of RENERGI circular initiative on the region. In his role, Göran coordinates the transition from linear to circular in an area dominated by energy industries. The projects aim at creating a circular economy business cluster in the Vaasa region – consisting of businesses and knowledge institutions alike. Göran has looked at public-partnership collaborations from many different angles during his long career at corporate risk management, project management and education consultancy.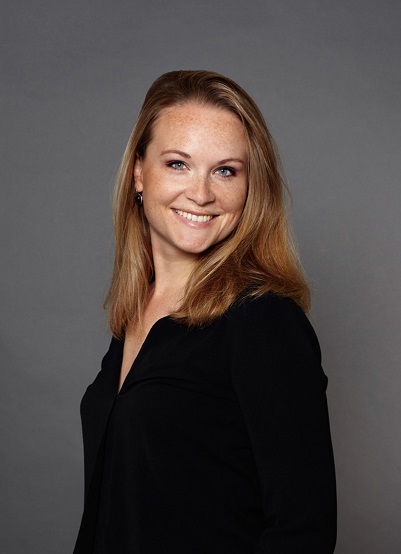 Sandra Gritti, Product Excellence Director, Edge Technology
After obtaining a Dual Master of Science in Architecture andReal Estate & Housing at TU Delft in 2012, Sandra began her career at OVGReal Estate as Concept Developer, and in the course of five years held a number of positons overseeing projects across The Netherlands, Germany and Asia.Having demonstrated insatiable curiosity for innovation and a team playermindset Sandra joined EDGE Technologies' Product Excellence Team, which she hasbeen leading since August 2017.
Sandra has a clear vision of the future of the real estate industry and how to fulfil and grow EDGE Technologies' role in it. In her position as Product Excellence Director Sandra is responsible for the development and definition of EDGE Technologies' global product benchmarks, including continuous raising of standards in EDGE Technologies' key fields of excellence (Sustainability, Wellbeing, Design and Technology) as well as performance verification in project implementation.

Mette Skovgaard, Senior Advisor, Municipality of Copenhagen
Mette Skovgaard (F), Senior Advisor, the Technical and Environmental Administration, is an expert in circular economy and waste management policies with many years of experience from the EEA's European Topic Centre on Resource and Waste Management, the Danish Environmental Protection Agency, consultancies and municipal administration. Mette is the project coordinator for the Horizon 2020 project, Cities Cooperating for Circular Economy (FORCE), and before that she managed the LIFE+ project Plastic Zero. Mette is also a member of Eurocities' Task Force on Circular Economy. Mette has more than 20 years of professional experience within European and Danish waste management, sustainable development and circular economy. Mette holds a master degree in economics.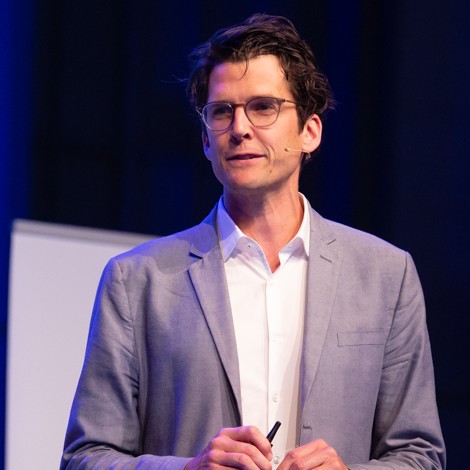 Harald Friedl, CEO Circle Economy
In his role as Circle Economy's CEO, Harald brings extensive international experience running both for-profit and non-profit businesses with a focus on scaling impact. Before joining Circle Economy in 2017, Harald spent 5 years in Myanmar, during which he co-founded Impact Hub Myanmar, headed the market development for the world market leader of electromechanical hydropower projects in the country and co-founded Myanmar's first pre-incubation programme for social enterprises. Prior to moving to Myanmar, he lived in New York where he worked as the Head of Office for the Assistant Secretary General and acted as the spokesperson for the Deputy Prime Minister of Finance in Austria. He has also spent time as a journalist and TV presenter for economic focused news. Harald enjoys connecting with people who are striving to make the world a better place for future generations. In his spare time, he loves exploring the great outdoors with his wife and kids.